Ok let's put it out there straight away – dating apps are a bloody mindfield. Trying to find your 'one' inside a phone is tough at the best of times, let alone during a pandemic where there's a hell of a lot else going on in our lives – and that's before worrying about digital etiquette, trying to figure out where to take your date, or wrestling with the whole 'should I have sex on the first date' thing.
With this in mind as I prepare to venture back into the world of dating apps (stay tuned for a report on that) I spoke to Bumble's resident sexologist – yes, sexologist – Chantelle Otten, for a few tips for trying to find my lobster, what NOT to include in your profile bio, and that 'one thing' we're all looking for in a partner. And no, it's not just great sex.
Hey Chantelle! First things first, tell us – is there a secret for absolutely nailing that first date?
I don't think there's one secret for nailing a first date, because a successful first date is going to look different for everyone! My big first date tip is to be authentically YOU, be honest and open and see what sparks. That way when there is a great connection or chemistry you'll know it's more genuine than if you put on a 'first date face'. Also ask questions and really listen to your date as they talk, you'll be able to feel more of a connection (or notice its absence) and show them you're paying attention.
Ok, so sex on the first date – yay or nay?
Yay and nay! An annoying answer I know, but I think it depends on the person and what you're wanting from the potential relationship. If you're hoping for a deeper connection and maybe a long term partner, maybe hold off on sex for a little while until you feel there's a nice connection building. If you're looking for a more casual partner, or you are really wanting sex, then go for it! Be upfront about this with your partner and let them know what you're thinking. This might help reduce unwanted expectations or long dating periods that go nowhere.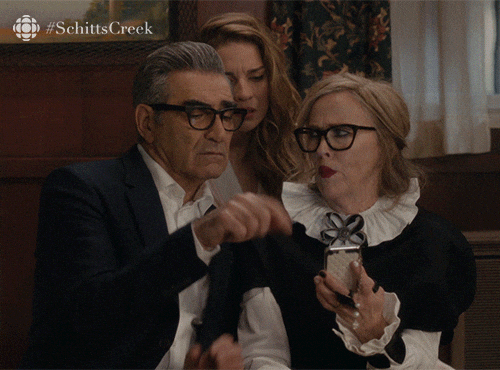 How soon do you want to bring up sexual desires with a new partner?
As soon as you feel comfortable and relaxed enough to discuss desire – for some this might be over second date drinks! Well that would be what I'd do, but I'm a pretty straightforward and direct person. But I think sooner rather than later is always best, not only can it fuel your desire for each other, it can help establish really open communication up front. So once you're comfortable, set aside some time to have the 'desire' chat (and maybe leave some time after if things get…well, heated).
Is there a perfect way for women to make the first move?
Well on Bumble women must make the first move and I am all about that (in same sex matches either person can make the first move). My approach to making the first move online is the same as how I recommend doing it in person – be confident and direct. The best opening lines on Bumble are personal (such as referencing something you've seen in your match's profile), use humour and help spark a conversation.
Keep the conversation relaxed, give your match a compliment, or send a GIF to break the ice. Whatever it is, let them know you're interested to get to know them!
There is something so sexy about being able to confidently say what you want, or in this case, WHO you want. We don't need tricks or a 23 step plan on how to subtly show interest. We can just say we're interested! Also a good thing to think about here is what you can include in your own Bumble bio that will help push the conversation forward – such as your interests, hobbies, or whatever is going to help get a good chat going once you've made the first move.
Any recommendations for the perfect first date plan?
Something that can fuel intimacy and conversation. Dates are about building connections and getting to know each other, so maybe don't go to a rock concert for a first date. You also don't need an extravagant activity or event, but doing something other than staring at each other is also a good idea. Going on a walk together can be great where you have the quiet and space to ask personal questions and get to know each other as well as an easy activity to occupy the body. Dinner (in a not so loud restaurant) is also a classic for a reason – you can have great food and drinks and hopefully great conversations as well.
You're a psycho-sexologist – what does that mean, and how do you help your patients?
A psycho-sexologist is someone who studies the science of sex and how it makes you feel. I have spent years intensively studying human behaviour and sex, which enables me to provide my clients with a clear understanding of their own unique sexuality, as well as helping empower people with the knowledge and confidence to have healthy sex lives. In a clinical setting, I am able to guide clients through the physical, mental and social aspects of their sexual wellness.
What is the most common problem that your patients come to you with?
Within my practice I see a wide variety of clients with vastly different and unique reasons for seeking my help. I tend to have waves of clients where some months I will see a large amount of people suffering from sexual pain like vaginismus or vulvadynia, while other months might be mainly couples with different sex drives. Some people just want someone they can talk to about their sexuality, or their sexual self esteem.
Do you have any tips for what to include in your dating profile bio?
When you are looking for a meaningful match on Bumble, creating a bio that captures your personality is a sure-fire way to attract potential matches. First tip is DON'T LIE. Seems obvious, but we can all be tempted from time to time to embellish ourselves to appear more in line with what we assume people want to see and hear. Lets keep it honest! Secondly, have a think about what you like reading in other people's bios. Maybe it's their interests or future aspirations or their favourite Netflix show – work out what you really want a new potential partner to know about you, and put it all out there. Lastly, be humourous by using a joke or a pun and, importantly, lead with positivity. Enjoy!
It can be pretty intimidating to join a dating app in the first place – any advice for those just getting started, or those jumping back on after a while away?
It's always a bit nerve-racking when we make ourselves a little vulnerable, but remember you are an amazing human, and you've got this. Also remember that making a profile, even talking to a few people, doesn't mean you have to do anything further. Take the pressure off yourself. You never have to do anything, you don't have to meet up with someone you're talking to, you don't have to meet the love of your life, and you don't even have to talk to anyone straight away! Now that the pressure is off, enjoy the dating app adventure and just see where it takes you.
In your experience, is there any 'one thing' most people are looking for in a potential partner?
I think if there is any 'one' thing people want in a partner it's openness. Being open to discussions, open to connection, open to intimacy. People want a partner they can grow with, who they can share with and laugh with and all those amazing moments of intimacy. Great sex is great, physical attraction plays a role, sure, but at the end of the day, people just want people they can connect with.