Sex and sexuality writer Emma Hewitt (Em in Toyland) reckons we need to talk about this stuff more – so she's here to share the word on sexual wellness and adventures, with tips, tricks and ideas to get things going good in the bedroom and in your soul.
Ok guys- the need to escape right now is strong, but many of us can't travel due to the global pandemic. Borders are closed, shops are closed, life is on hold. If you need freedom, how do you get it? The answer might be in putting the dom into freedom!
Role play is all about escape. You might not be able to travel but you can breakout – figuratively at least! Role play allows you to move in your mind, to be somewhere else and be present at the same time. It's a fantasy that provides you with an ability to temporarily be someone else without the pressures you face.
But how do you get started? Here are some tips:
A great way to start your role play discussions is to talk about what sexual fantasies turn you on. Yes, that's easier said than done! But it can also be a heap of fun.
Write up cards – Nurse/doctor/patient, student/teacher, boss/employer/CEO/Secretary, animal role play, sex worker, handyman, master/slave, uniforms. Pull them out and say yes/no/maybe to them and sort them into a pile to work out which ones you want to try. Don't take it too seriously! It should be fun! It will feel silly at first. Just go with the flow and enjoy yourself.
Role play is a game after all and it is meant to be fun. As in all things, practice makes perfect, so don't be concerned if things don't go to plan from the get go. In the words of Aaliyah just dust yourself off and try again.
When trying out role play for the first time keep in mind that this really is just a sexy game for adults where a couple (or more) take on a naughty new identity to live out a sexual fantasy.
Fantasies are integral to our personality so learning to role play can lead to better sex and better relationships as you open up and let each other in on your deepest fantasies. However, there is still some taboo surrounding role play and there are still some aspects that seem forbidden despite our level of sexual experience which can be of concern to some people when opening up about their fantasies.
Remember that it takes a great deal of trust to be vulnerable and allow someone else into a person's fantasies so tread with caution – don't shame your partner! If their kink isn't something, you're into, just say so, but try not to judge.
If you are interested but not sure where to begin or wanting to ease into it with something not so intimidating, take a look at these five beginner scenarios and get inspired.
Doctor/Patient
This scenario is an absolute classic and one that doesn't require much preparation at all. Pick who will be playing the patient and who is going to look after them and go for gold. All you really need is a couch or bed for the patient, though of course, adding a sexy costume or stethoscope will make things a whole lot more interesting. This one is all about pampering the patient and catering to their every need, making it a great option for beginners as it is a little less intimidating than those that include power play and the inclusion of a dominant and submissive role. Although that can also be included in this type of roleplay with a doctor or nurse taking advantage of a helpless patient. Use your imagination; it is up to you how you want it to play it.
Sex Worker
The idea of meeting up with someone who has sex for a living and is an expert in their field can be super exciting. Decide who will be the customer and who will be the sex worker. I suggest picking the more confident of you to be the sex worker as confidence is key in this roleplay scenario. Set up an appointment, book a room – seedy or fancy is up to you – and wait for them to arrive.
Have the one playing the sex worker to dress the part. Use your imagination, but no matter the scenario make sure you channel your sexiest self. Own your sexiest parts and play this up. Only do what has been negotiated and don't forget about the wad of cash at the end, this is a business transaction after all. Spice things up by making like Julia Roberts in Pretty Woman and ban any kissing on the mouth.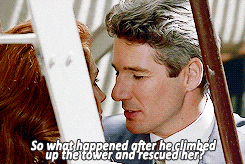 Master/Servant
Take your inspiration from a celebrity cheater and get down and dirty with a nanny or maid for the day! If you've read a gossip mag in the past few years you already know exactly how this one goes, a quick rendezvous while your partner and children are out of the house. Reow. And don't get stuck in the normal roles ladies. It's not just the maid and the nanny that get attention. Why don't you play the home owner getting off with the pool boy or handy man? A postman perhaps? The options are endless, and pretty damn sexy.
Porn Star
Live out your own porn star fantasy by getting buck wild and filming your very own porno! Get all dolled up and slip into something overtly sexy and camera ready. Then you get to go wild, pick a spot and get down to business.
The best part about this particular roleplay? You get to watch it again later and use it to get turned on all over again. Or maybe just laugh depending on how it goes. Just remember to only do this with a partner that you trust so it doesn't end up online somewhere… unless of course that's what you want.
Teacher/Student
Time to live out one of your forbidden fantasies and get down and dirty with someone you shouldn't. What's great about this roleplay scene is that either the teacher or the student can be the instigator and you can play it out however you like. Use costumes and a ruler as props if you want to or just get into character without them. I do recommend the use of a desk though; they are just so fun to be bent over…
*Notes*
Make sure that you set out some ground rules beforehand of what your limits are, especially in scenarios that involve power play, and choose a safe word to bring you back to reality just in case you need it. Fantasy is really all about fun. Don't worry too much about creating the perfect scenario or ensuring you have the perfect costume. The idea is to be playful, let go of expectations and just let it happen.
Emma Hewitt's podcast Electro Rodeo celebrates sexuality, sex toys and healthy sex lives.