Welcome to our 2021 Gift Guide Collection! Over the next month we'll be dropping a new gift guide every few days so you'll never be lacking inspiration – even for the hardest to buy for!
In this edition, we're looking at the person you know who takes huge pride in their home – from stunning decor pieces, gorgeous artwork and everything in between, this gift guide is for someone whose home certainly is their chic castle.
Arc EVER Candle
'La Vie En Rose. Take an evening walk barefoot across the sand dunes, inhale the beauty. Sip red wine under dark skies.' As far as product descriptions go, this might just be one of our favourites, and we've been low-key obsessed with these gorgeous candles.
The EVER scent comprises of rose, jasmine, cedarwood and black pepper, housed in stunning mouth-blown glass vessels that are designed to be repurposed throughout the home after the candle has burned.
These are sure to wow on a coffee table or a sideboard and are perfect for the person who takes pride in their home.
SENSA White Wine Glasses Set of 6
I (Kelly) have just bought a set of these and they've made me so happy which is a real sign that I'm getting on in years, but it's true.
These really could be the most perfect wine glasses. They're billed as being for white wine glasses but would also be great for red as they're BIG, and they're a fantastic edition to a dining room set up – or firmly in your hand as you finally have a well-deserved break this summer!
SENSA White Wine Glasses Set of 6, $99
BAINA Towel Set
A chic, curated towel set makes a perfect gift – and it's hard to go past NZ brand BAINA if you're looking for high quality towels! BAINA towels are designed with intent and permanence in mind and are produced with respect and consideration to the environment.
Made in Portugal from 100% GOTS certified organic cotton, BAUNA towels are made from double-looped terry cloth in weights of 500gsm and 600gsm.
For a perfect gift they sell sets of two bath towels, two generously sized pool towels and one handtowel.
Wallace Cotton Relax Linen Throw
The thing is, you know you're lounging when you're under a throw blanket but when summer comes along, those sticky humid nights are no friend to a fluffy blanket. Solution? LINEN.
This linen throw looks great tossed across a blanket or a couch and it's great when things look good while looking a bit messy, because that's just life. Secondly, wrap yourself in this while you're wearing a floral dress and standing on a balcony at twilight and you're basically Taylor Swift starring in your own Wildest Dreams music video. Chic AND mysterious.
Wallace Cotton Relax Linen Throw, $99
Papier HQ Art Prints
There's nothing that makes a house a home like art, and prints are an easy and affordable way of updating a home's look and feel – and they're a thoughtful way of showing someone just how well you know them!
Browse through Papier HQ's collection of prints which include photos, abstract art, typography – that you can customise – and kids' art.
And if you're not confident in choosing the perfect print for someone, just go the gift voucher route!
Papier HQ art prints, from $39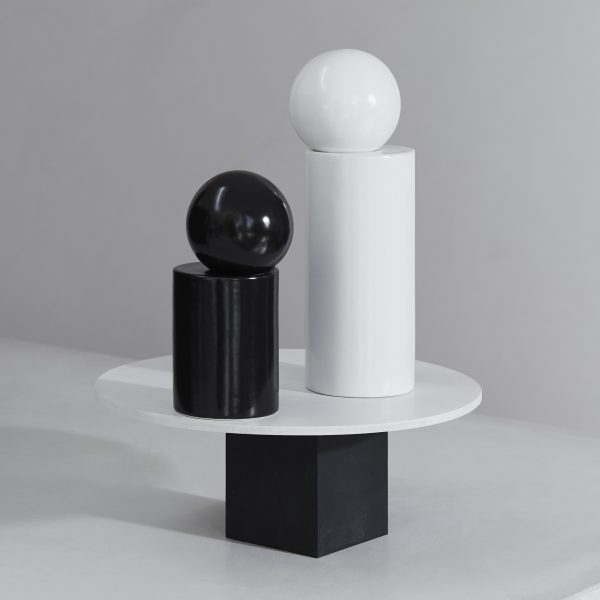 Exhibit A Gin
You'll have to be quick with these babies because availability is LIMITED but is there any other gin bottle in the world that looks as chic as this?
Available in large and small bottles, in white or black, Kiwi brand Exhibit A's stunning sculptural bottles are beautiful enough – but the gin that's encased inside is an exceptional London dry gin, influenced by the citrus sharpness of Japanese gin with a smoky finish.
It's firmly on our lists to Santa, that's for sure!
Citta Mushroom Linen Robe
Robes deserve centre stage in a home – it's time to stop pretending that we aren't spending a lot of time in a dressing gown and floating around the house in something elegant but comfortable is a great way to feel like you've got your life together.
This relaxed fit, 100% linen robe is loose enough to feel decadent but elegant enough that you could probably have a Zoom meeting in it and people would think you were just in an artistic outfit. Creative!
Citta Mushroom Linen Robe, $159
Castle & Things Baby Pink Velvet Floor Cushion
You might think, 'Baby pink, is that chic?' and look, okay, there's a black velvet version of this jazzy little number as well. But pink is basically a neutral for some people and this is a delicious shade of candy pink, which will not only add a touch of whimsy to your home but also, pink is a trans-seasonal colour (surely).
Pink doesn't match with anything, which means it matches with everything. Thank you for coming to my Pro Pink TED Talk.
Castle & Things Baby Pink Velvet Floor Cushion, $AU149
Love Boat Brass
Whether you're wanting to plant some herbs on the kitchen counter, or use it to fill with fresh flowers and foliage, this planter will bring so much life and joy into your gift recipient's home.
The brass finish is the perfect touch of glamour for a chic and orderly home, and as well as bringing some metallic colour and shine.
And when the fresh plants and flowers inevitably die because it's hard enough to take care of yourself, let alone foliage, it's a cute storage container. Win win.
Snowfox Ceramics Tumblers
Sometimes, it's just easier to let your morning coffee tell the world how you really feel, especially as we deal with the ever-evolving pandemic.
Snowfox Ceramics have a range of, er, colourful language on their ceramic goods and we're bloody here for it – as well as the options pictured, we're also fans of the 'For Fuck's Sake' and the Christmas-themed 'Yippie Kiyay Motherfuckers' (I mean, it's kind of Christmas themed if it's from Die Hard, right?!)
Check their Instagram account (@snowfoxceramics) for their stockists to purchase.
Snowfox Ceramics tumblers, $42
Tristy Brass Candle Stand
The perfect statement piece for a coffee table or a buffet table, this is a gift for the on-trend home decor fan.
Equal parts cosy and chic, the candle holder is a romantic addition to any arrangement and would look perfect as a Christmas dinner table centrepiece.
Tristy Brass Candle Stand, $129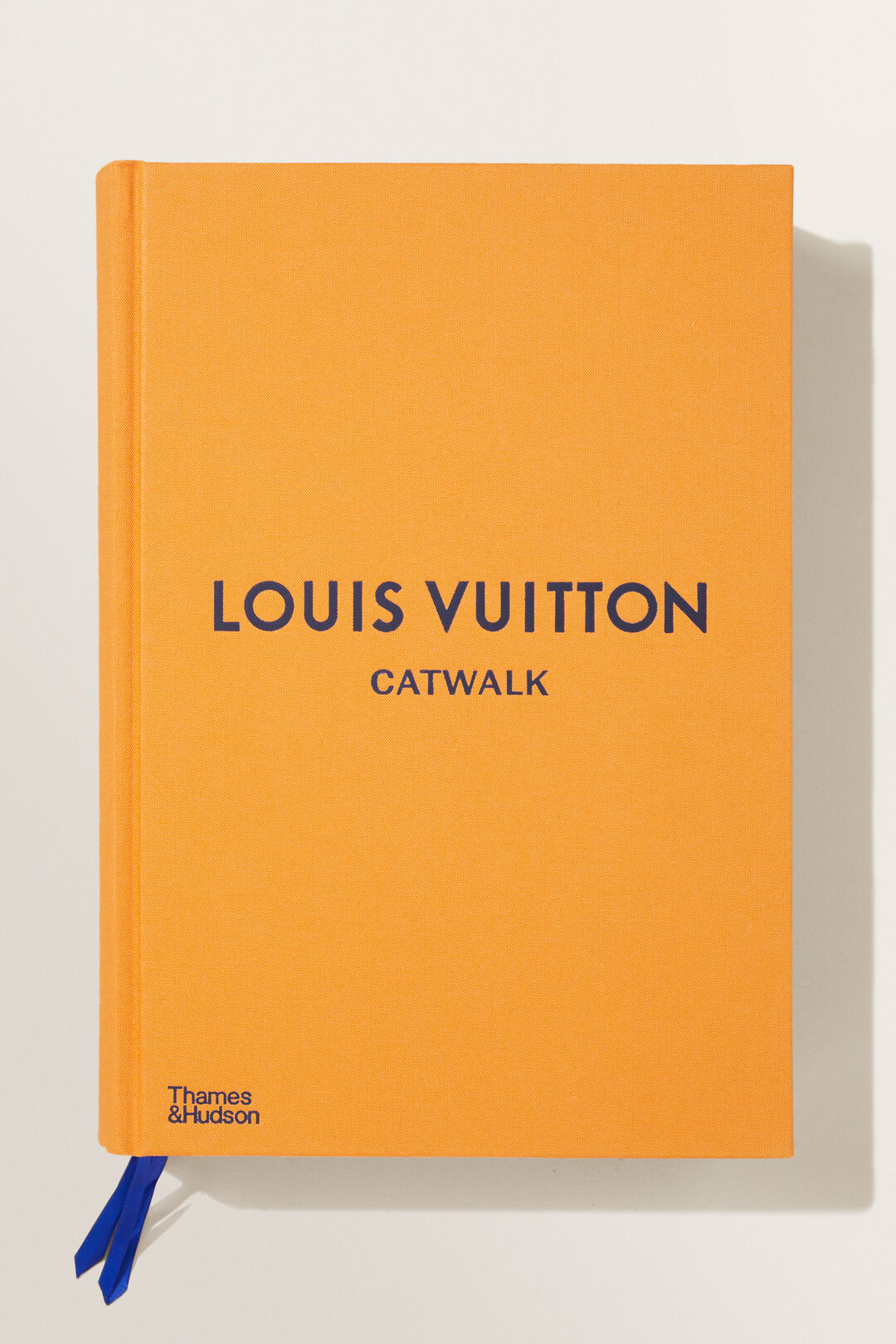 Seed Heritage Louis Vuitton Catwalk Coffee Table Book
The perfect piece for a chic, curated coffee table, and an easy way to include a pop of colour in your home – plus, who wouldn't love to receive this stunning statement piece (and bonus, it's also a gorgeous collection of photographs of every collection the French fashion house has released since 1998).
Use it as a conversation starter or an ideal base to build a focal point for your home.
Seed Heritage Louis Vuitton Catwalk Coffee Table Book $109.95
Ecoya Celebration Candle
We light candles for so many reasons – for comfort, for coziness, for ambience – but at our deepest level, we light them to remember.
Ecoya's premium Celebration candle collection is a wonderful gift in and of itself, but they're also a lovely way to remember those who can't be here to celebrate the festive season.