Like every industry, the undergarment game has not been immune from the effects of the pandemic – both financially and culturally. Now, Kiwi women are demanding more from their bras, and that's exactly how Bendon's new CEO and co-owner likes it.
Every woman knows how hard it is to find the perfect bra.
The cut, the fit, the colour – one that moulds with you as you go through your cycle each month, one that doesn't jab you in the side with wire, one that you just forget is there, but at the same time makes you feel sexy, strong, confident and supported.
Yeah I know, even when I'm typing this it sounds like a non-existent unicorn of the undergarment world and yes, you have a point because over the last two years, I've simply given up and kind of let gravity do it's thing in the comfort of my own home.
But Anna Johnson is trying to change that, one well-fitting bra at a time.
Since purchasing Bendon last year, Anna's already made some sweeping change to what was, if you'll forgive the pun, a sagging business. Gone are the days of the celebrity underwear spokesmodel because finally someone (Anna) agreed that normal Kiwi women were not inspired by impossible supermodels when it comes to buying undies.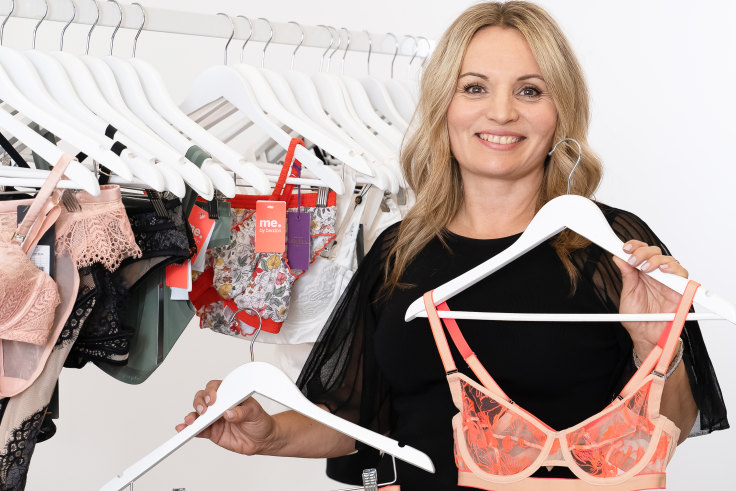 Now, the focus is inclusivity and sustainability – and just designing good bloody bras that we, the wobbly people, actually want to wear.
"We felt like the days of the celebrity-led brand were over," tells Anna. "Our customers want aspirational, of course. But they also want to see real women."
Of course it takes a fellow woman to buy a underwear company for the powers that be to realise that all we want to see when we're buying undies and bras is someone who looks like us, who also looks banging in the product.
But it all starts with educating women on how to actually wear a bra, because around 80% of us are wearing the wrong size – with most of those too small.
"The construction of a bra is hugely complex. There's 26 sewing steps to a bra that are all hand-sewn, and there's 17 components to a bra. And every bra is designed for a purpose, and offer a solution," she says.
"But it's also hard for a lot of women to go into a store and get their bits out and get sized up for a bra – but it really is worth it."
There's five things you should look for when it comes to a well-fitting bra, according to Bendon:
That your bra cups don't gape, or your breasts aren't spilling out.
That the wire position is not touching your breast tissue.
That the bra straps are firm and can fit two fingers comfortably underneath.
That the centre panel sits flat against your body.
That your bra cups don't gape, or your breasts aren't spilling out.
Yeah ok so I literally have no bras that fit properly. Cool.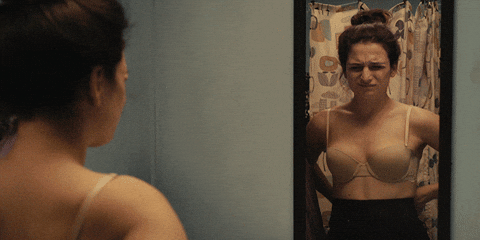 The thing with underwear is that it's the foundation for success – both in terms of supporting you to build the perfect outfit, but it's also the first port of call when it comes to confidence.
"There's something about a matching set," nods Anna. "There's the health benefits of wearing the correct size, sure – but when you pull on a set that's the correct fit? That just instantly changes your confidence and how you feel about yourself.
"Lingerie plays a huge part in women's lives, and I'm passionate about making sure that we as a brand educate women, and help them be confident and comfortable."
It's a tall order, to be honest – when Anna bought the business in 2021, Bendon was reporting operating losses of $56 million, as the label struggled to move on from its glitzy, celebrity-infused past.
Anna and her business partner Justin Davis-Rice bought the company for $1, after it had been valued at between negative $4.3m and $1.3m. Damn.
It wasn't just Bendon who were slow to realise women were wanting more from their unmentionables – Victoria's Secret announced the end of their ridiculous Angels fashion show, and instead invested in body-positive podcasts and development of more inclusive lines (see my thoughts on THAT here).
Anna instead is taking a more down-to-earth and genuine approach – shifting production back to New Zealand, hiring a mostly-female management team and actually listening to what the Kiwi woman needs from her bras and undies.
For some of us (like me) it's mostly comfort over everything, especially as the work-from-home thing doesn't seem to be going anywhere soon. But for others, it's a little everyday luxe that gives them a little pep to their step.
"You need to cater for everyone, most definitely – like for me, I wouldn't be comfortable in a wire-free bra," she says.
"But what doesn't change is comfort and confidence."