Never have we felt more like writers than we did compiling this list of our favourite scented candles – indeed, we're pretty sure this is the kind of content we were born to do. We do consider ourselves as experts in this field: Emma especially was known in our old office for both burning candles almost constantly and for also using her work laptop as nothing more than a candle stand. Below is our top 10 list, written from our combined 30+ years of experience in this field – you're welcome, Aotearoa.
10. Superette Cairo Label Signature Lady Candle
I'm adoring the moulded candle trend at the moment – from sculpted torsos to cute bubble spheres, the merging of home decor and candle is one my minimalist soul is very much here for the classic beauty. This one has a subtle vanilla caramel scent that lingers, but I'm sorry to say I have no idea what it smells like when it's lit because why on earth would you light such beauty!? – Kelly
9 & 8. Crushes Burnt Sage and Gingerbread
A sweet little boutique on Auckland's K Road, Crushes stock a variety of locally made candles, but Burnt Sage is my favourite of theirs, 11 months out of the year*. It smells like someone just waved a sage stick through your room, crossed with the earthy smell you get from a forest walk. 'Smudging,' or clearing bad energy with sage is a traditional Native American healing practice, to 'clear the air'.
*The other month of the year, December, Crushes put out a Gingerbread flavoured candle that is so delicious and limited edition, I don't even want to tell you about it, but #supportlocal. – Emma
7. Glasshouse Movie Night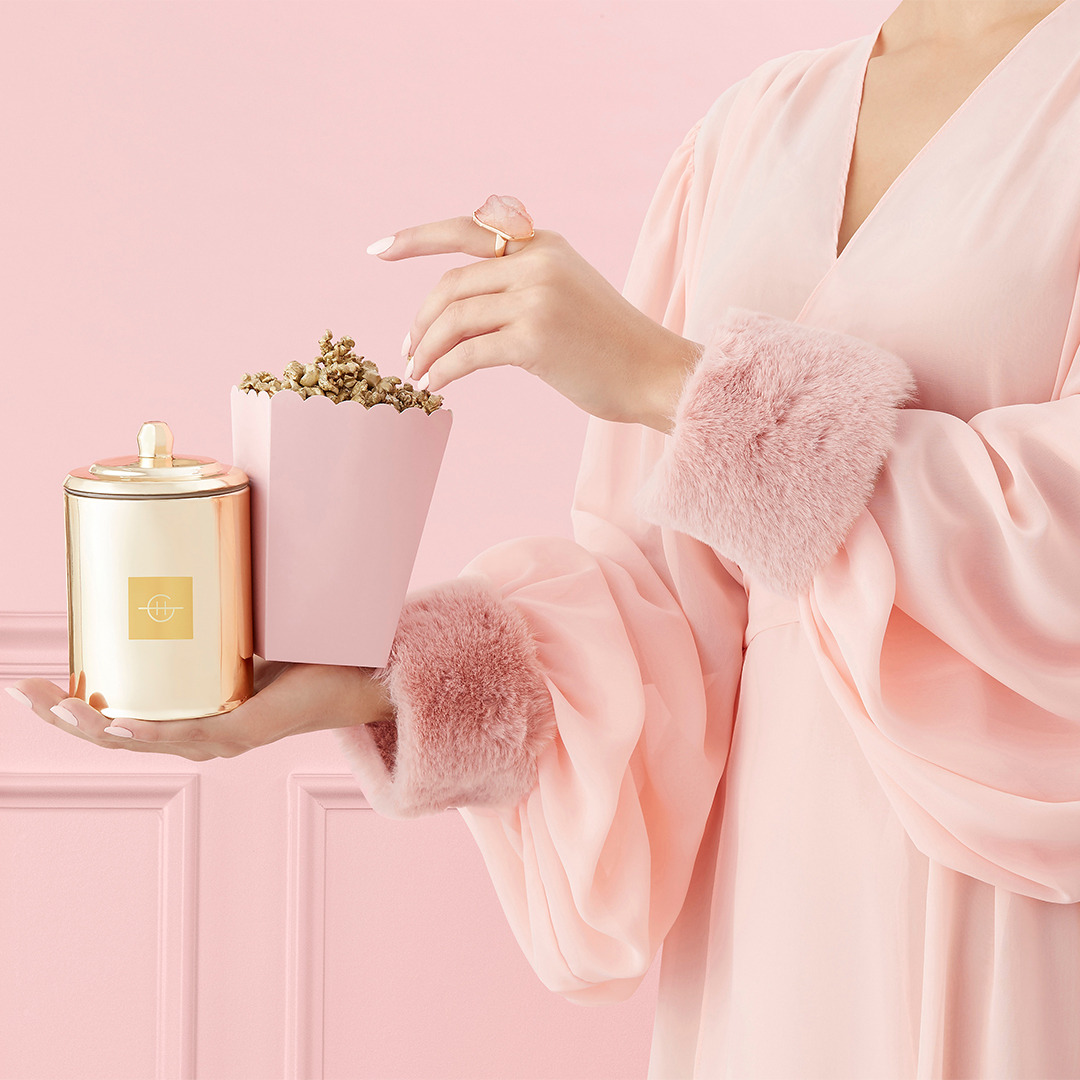 We can't tell you how much this candle EXACTLY smells like the movies, which is wonderful when you're stuck at home trying to turn your lounge into a cinema with some fairy lights and supermarket popcorn. Glasshouse's Sugar Coated collection is absolutely incredible, but we think this one is absolutely the best – think proper popcorn and choc tops. – Emma
6. Aroha Love Huhuatanga (Abundance) 
Based in Auckland, Aroha Love is a healing centre that combines indigenous healing modalities from New Zealand, Polynesia and South America. It is run by a woman called Rosanna, an earth goddess who wraps you in a cocoon of love and warmth. Also, she makes candles that are blessed with Karakia and infused with Reiki energy and sacred stones. They are basically a love bomb from an earth angel. – Emma
5. The Aromatherapy Company Blend Candle – Island Coconut
The Aromatherapy Company have come up with an awesome concept – semi-circle candles that are able to be joined to create your own signature scents. Combine two of the six blend candles, and you've got a customised fragrance – for example, join Island Coconut with Japanese Yuzu, and you have 'Tropical Shorelines', or if you want something deeper, switch out the Yuzu for Caramel Vanilla for 'Toasted Coconut Praline'. Or, just burn on their own (and they're also good if you have narrow shelves!) Amazing if you like to switch up your scents depending on your mood.
4. Glasshouse Fireside in Queenstown
Glasshouse are a massive international company, so their inclusion of a Kiwi-inspired scent is 1) incredible and 2) spot-on. It's a limited edition so it can be hard to get your hands on, but it's worth the effort with notes of cinnamon, clove and sandalwood. It smells both smoky and expensive – so perfect Queenstown, yeah? – Kelly
3. Tom Ford Fucking Fabulous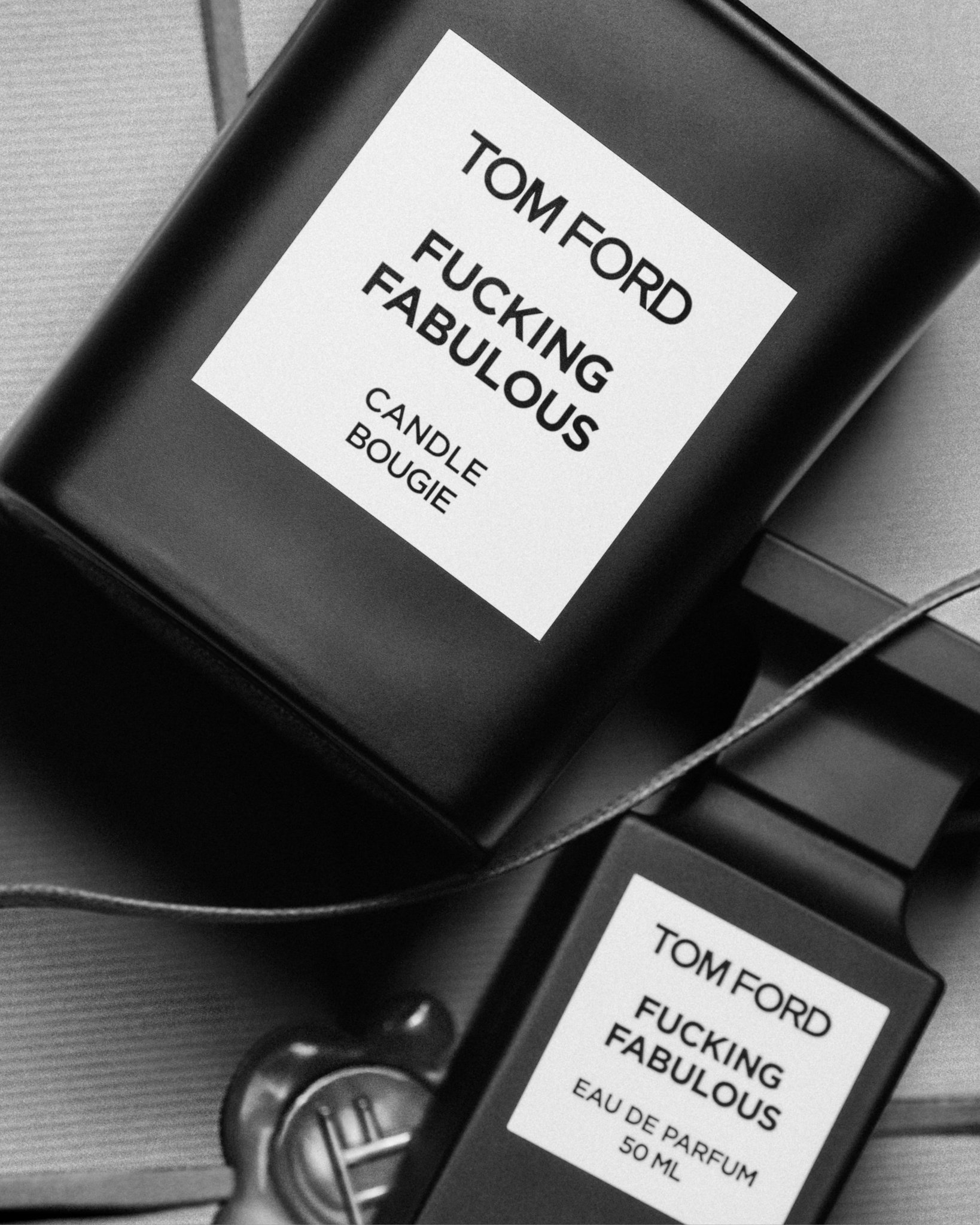 I'm specifically wanting this Tom Ford number for my home office desk because it can be easy to doubt one's fabulousness when you're trying to plough through 300 emails a day, especially during a pandemic. This is a grown-up scent that brims with sophistication and elegance – think clary sage and lavender with a bit of amber and vanilla. Chic. – Kelly
2. Sol de Janeiro (or otherwise known to us as the bougie orange butt one) Cheirosa '62 Candle
This is a golden jar of hot nonsense, because the price is so ridiculous ($85). And yet… it's magnificent. I used to burn candles at my desk during every work day (an absolute health and safety no no, but I'm a renegade). This is the one that would stop people in their tracks. It smells like melting salted caramel plus pistachio. Full disclosure: I was given this and when I googled it, I balked at the price. But you might be more financially secure than me, due to better life decisions. In which case, please buy this candle and enjoy smelling like you've been rolled into a pudding. – Emma
1. Ecoya Vanilla Bean
As for our number one-pick, we both knew it simply had to be Ecoya. They're giants in this world for a reason, and as Emma says, even a former flatmate who would light her Vanilla Bean Ecoya candle every time she had her boyfriend round for sex isn't enough to put her off loving this candle. Also, good for her! This candle is like an adult vanilla milkshake but is more rich than it is cloying, and it's perfect for pretty much every situation. Even sex. – Kelly and Emma
Note to Ecoya – if you could please bring back your Coconut Milk and Sea Salt, we'd love you forever.