Buying wine can be an intimidating thing, especially if you're outside of your comfort zone at the supermarket staring at the hundreds of bottles in front of you. We've trawled through some of the year's new releases to bring you a list of summer's best wines that are both delicious and will also make you look very put-together and cultured at your next family BBQ.
Rockburn Stolen Kiss Rose 2020
Central Otago, RRP $29.99
They say:
The sweetly frivolous and fruity side of Central Otago Pinot Noir is bound up in this bottle of Stolen Kiss Rosé; once unleashed into your glass its candy-floss and crème-brûlée aromas shall sashay into a flirtatious toffee-apple and simmering strawberry palate smeared with cherry lip-gloss; most fun to drink chilled on sultry summer afternoons and evenings.
We say:
It's a hit of summer, that's for sure. It's a wine you need when you're out on the deck with the girls perhaps with a cheese board or bowl of chips – or a nice salad if you're being fancy/healthy. It's got some acidity, but it's not the driest of rosê, so if you like your wine bone dry, avoid or be that person who plonks an ice cube in it. They're not wrong when they say you can taste strawberries, too – and damn, it's easy to drink.
The Jules Rosé 2020
Marlborough/Gisborne, RRP $23.99
They say:
Fresh and fruit-packed, gorgeous raspberry and pomegranate flavours sit alongside typical notes of strawberries and cream. The delicious juicy acidity and dry finish make this wine an ideal summer's day sipper and will leave you reaching for another glass. Serve chilled.
We say:
Yum yum yum (this is why we're not professional wine reviewers). Dry in style, with a huge punch of fruit – you really do get a lot of raspberry. It's a perfect choice for a summer picnic or a BBQ, or a nice gift for your best mate for Christmas. We'd have it with a charcutiere board, or alongside a summer's haul of fresh fish.
Mumm Marlborough Brut Prestige
Marlborough, RRP $29.99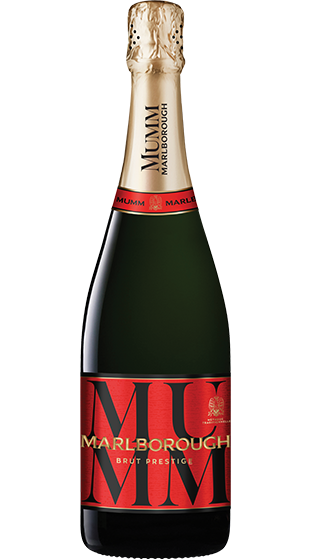 They say:
A surge of lemon and lime, hints of grape-fruit, toasty fresh bread, vibrant stonefruit flavours on a multi-tiered, creamy palate, a soupçon of honey and freshly-baked croissant.
We say:
We were SUPER excited to try this wine – which is only the second time French Champagne house Mumm have collaborated with other winemakers to craft a Kiwi version of one of the world's biggest Champagnes. Using grapes grown in Marlborough, the wine is made in the same method as traditional Champagne, and damn it's a tasty treat. We struggled to differentiate the New Zealand version from the traditional French – and it's less than half the price. A perfect choice for the silly season.
Sacred Hill 2019 Rifemans Chardonnay
Hawke's Bay, RRP $69.99

They say:
This elegant wine offers complex aromas of zest of lemon and lime, citrus flowers and baking spices supported by toasted almonds, butterscotch and vanilla. Richly textured, the palate has fabulous flesh and power, finishing with lime zest flavours.
We say:
Ok so clearly this is a boujee wine – but people who like chardonnay really like chardonnay, so it's a great choice if you have one of those cool friends who are discovering chards for the first time, or if you have an Aunty who refuses to drink anything else. This Sacred Hill number is pretty special; it tastes like how grown-up wine is supposed to taste – medium bodied, luscious, neither too oaky or not oaky enough (although if you don't like any oak in your chardonnay, we'd avoid!). It's still quite fruity though – we'd have it with a good summer roast chicken, or a cheese board loaded with honey and the good crackers you save for when someone you have to impress pops around.
Loveblock TEE Sauvignon Blanc 2019
Marlborough, RRP $26.99
They say:
The palate is elegant, with juicy white peach and citrus complemented by fresh acidity and a mild tannin note. Layered and textured, the wine has a crisp, lingering minerality on the finish.
We say:
What makes this wine special is that there are no sulphites used at all – instead, winemaker Erica Crawford uses green tea instead, which makes the wine certified organic (it's also vegan). They reckon it's a world-first, which is pretty cool, and it's helped to make a really fun, fresh wine to drink. (No, it doesn't taste like green tea!) It has the hallmarks of a Marlborough sav – but with a little something-something that makes it a very exciting wine to both serve with fish or seafood, but also take to a dinner party where you can explain all of the above and sound very cosmopolitan indeed.
Kōparepare Sauvingnon Blanc 2020
Marlborough, RRP $18.99
They say:
The palate is elegant, with juicy white peach and citrus complemented by fresh acidity and a mild tannin note. Layered and textured, the wine has a crisp, lingering minerality on the finish.
We say:
First off, the Kōparepare range is produced and bottled by Whitehaven, who make a damn good drop, so expectations were high. It's crisp, dry and acidic, with citrus coming through that's a classic Marlborough trait. We enjoyed with a summer platter and a good feed of mussels – and as a bonus, a dollar from each bottle is donated to LegaSea, a non-profit dedicated to protecting Aotearoa's oceans.