With our borders now open for Kiwis abroad to return home, it's never been a better time for a little refresher on all the wonderful experiences Aotearoa has to offer, as you're sure to find yourself playing host to more than a few friends and family over the next few months! If you're keen to remind your loved ones about all that is good about our beautiful country (and perhaps persuade them not leave again!), the experts (Tourism New Zealand, of course) have compiled the ultimate list of the best things to do in NZ during their return to the land of the long white cloud.
Or, if you yourself need a little reminder of how lucky we are, take a gander!
Catch up over drinks at the Rooftop at QT regardless of what the Auckland weather's doing (NO ONE EVER KNOWS) with stylish indoor and outdoor options, set against a gorgeous backdrop of stunning city and harbour views. Mezze and match from a spread of Mediterranean snacks along with classic and contemporary cocktails and a wine list to suit even the most elevated tastes.

Tantalus Estate and Vineyard (Waiheke Island)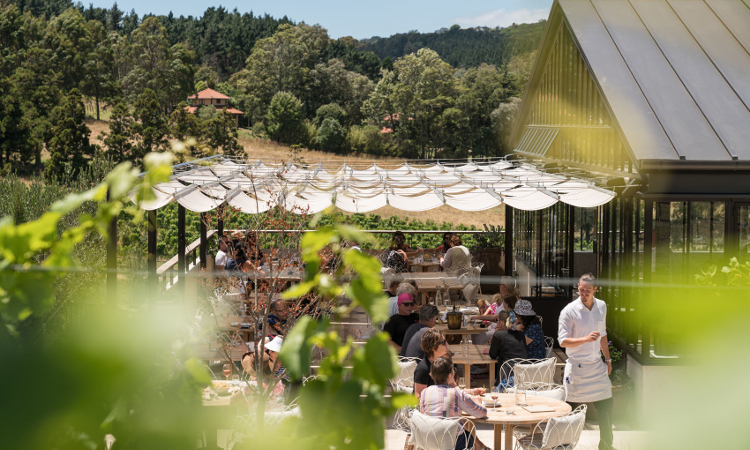 A classic Kiwi summer isn't quite complete without a day spent on a vineyard, and the warm weather is still with us for a little while yet. Savour it at Tantalus Estate, a relatively new kid on the island, where you can tour the vines, take in a tasting and enjoy the seasonal produce of the gourmet restaurant.

Ōpuke Thermal Pools and Spa (Canterbury)
Help them relax and reset after a long journey at Ōpuke Thermal Pools and Spa, located in stunning Methven, Canterbury, just an hour outside of Christchurch – when it comes to things to do in NZ, this one is right up there! The water is sourced from the mountains and powered by the sun – you're in for an absolute treat. Prepare to be transported to an indulgent oasis in the adult-only Tranquility Pools, where you can soak and unwind surrounded by stunning views across the foothills of the Southern Alps. Leave the kids to splash in the crazy river and plunge pool, enjoy a treatment at the day spa or experience the iconic star-lit caves and relaxation pools.

Wētā Workshop Unleashed (Auckland)
Fun for families of any age, take them to experience Wētā Workshop Unleashed in Auckland. The lines between fantasy and reality are blurred in the film-effect facility, which was of course inspired and built by Wellington's award-winning design and special effects company of the same name. Enjoy the film effects workshop first-hand on a guided journey through three original movie projects, and explore the worlds of horror, sci-fi and fantasy in the making. It's a little slice of Hollywood in Aotearoa!
If your loved one has been missing the action and adventure in Aotearoa, why not head to Rotorua to experience their awesome mountain biking trails? And because Kiwis just LOVE to be in the know when it comes to things to do in NZ, top it off with a stop at Secret Spot, right next to the Whakarewarewa Forest Mountain Biking carpark. After you're done riding you can sit back, soak your weary bones, enjoy a drink and reconnect over a private outdoor hot tub session, set amongst the beautiful native bush. 

Christchurch Riverside Markets (Christchurch)
Wondering where to take the international foodie in your life? Look no further than Christchurch's Riverside Market – sure to please any palate, you can walk around the food stalls and stores, sampling the delights of local producers and eateries while you catch up on lost time. With delights from candy to baked goods, tea, coffee, dosas and ramen through to boutique shops  – there's something for everyone.