Hands up if you feel just a tiny (oh ok a LOT) angrier as a result of the nightmare that's been 2020?
Kiwi comedian Urzila Carlson is no exception – although she's at least channelled some of her furiousness into her new stand up show 'All the Rage', where she explores why the world is getting angrier despite us trying to combat it with yoga, pilates, meditation and other coping mechanisms.

Urzila has had an eventful few months, travelling between Auckland and Melbourne to replace Lindsay Lohan on The Masked Singer, releasing her comedy special on Netflix and spending an entire month – yes, month – in hotel quarantine!
Here she shares a little about what makes her tick!
The one book you'd recommend above all others?

Obviously my book, Rolling with the Punchlines, what kind of fool wouldn't recommend their own book? Also Glennon Doyle's Untamed is pretty good.
The song that never fails to move you?

Tina Turner Simply the Best, or anything by Kenny or Dolly, individually not their duets. I prefer them as solo artists.
The drink you're ordering at the bar tonight?
Gin and Tonic, can't go wrong – it's refreshing and right up my vintage.
The piece of advice that sticks with you the most?
'It's not your dog, don't walk it.' That's something my therapist says and I love it, why would you get involved in other people's bullshit, it's not yours.
The dream you still hope to achieve?
Same as everyone else I guess, meeting Oprah.
The first thought you had this morning?
Better go pee before I piss the bed.
The thing you're the most proud of?
I can put on magnetic eye lashes, and I'm most proud of that thing.
The colour you'd paint the wall of your lounge right now?
Egg shell.

The possession you have that's your most prized?
My golf clubs.
The challenge you're most proud of conquering?
Life

The happiest memory that comes to mind?
Any laughter is good laughter and makes good memories, but the laughter with my kids are the absolute best.
The TV show you put on when you want to relax?
Why Women Kill.
The movie that never fails to make you cry?
Steel Magnolias.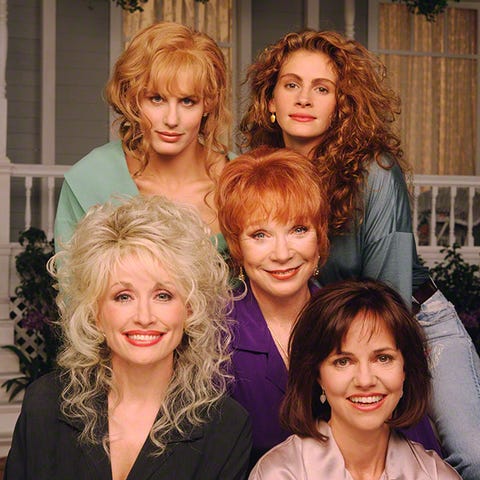 The one celebrity that you'd have over for dinner?
Wanda Sykes.

The person you'd like to say thank you to the most?
My barista.

The thing you keep meaning to pick up from Kmart but never get around to?
I never forget anything from K-Mart I always buy it ALL!
The number one item on your shopping list right now?
Meat.

The skill or hobby you love the most?
Golf!

The fictional character that most reminds you of yourself is?
Ursula the evil octopus in The Little Mermaid.
The subject you wish people knew more about, if you were a history teacher?
Apartheid.

The quote or lyric that motivates you or sums you up is?
Don't want no short dick man.
The thing you wanted to be when you were a kid?
Enough.
The changes you hope to see happening in NZ over the next year?
Bullying to stop – online, in our schools, in work places.
All the Rage – tickets on sale at livenation.co.nz