Guest writer Ellen Mackenzie tells of her experience of being at rock bottom – but how she used sheer grit and determination to be the leading lady of her own life.
In November 2019, I sat on the floor of a hotel room drowning in tears. I was thousands of miles away from my family and friends, I had no job, no boyfriend and no business. In that moment, I felt like I had nothing to live for. It was all over.
I had just been dumped by my boyfriend of eight years out of the blue and "heartbreak" feels like the understatement of the century when it comes to describing my feelings that day. I was completely broken inside and it felt like my soul had been ripped out and thrown down a flight of stairs. It was the kind of pain you felt like could never possibly heal from.
You see, in just two weeks time, I was meant to be leaving my job and moving across the country to live with the man I thought was the love of my life after 2 years of being long distance. I had spent 10 months pouring my heart and soul into building a side hustle as a social media manager so that I could leave my job as a magazine writer and move to a new city with my man.
The resignation had been officially announced, my one-way flight was booked, boxes of my stuff had started to make its way to my new home and I was ready for this new chapter of my life.
Until suddenly the entire book got thrown out the window.
I don't remember much from that Saturday afternoon, but I know it was pouring with rain when it happened. I ran out the front door, my hurriedly packed suitcase in tow and I was instantly drenched. It was like one of those scenes out of a movie, the poor heartbroken girl running through the rain with nowhere to go before finally collapsing in a pile of tears on the side of the footpath.
I somehow managed to book myself a hotel, call a taxi and move my Monday flight forward to the next morning. But once I found myself alone in that hotel room with nothing left to organise, my mind started to spiral.
"My relationship is over. I have failed."
"Who was I to think I could start a business in the first place?"
"There isn't even any reason to start a business anymore. I can just stay in Auckland and beg to get my old job back."
"But would they even take me back? Who would want this mess of a person?"
Those next two days were the darkest moments of my life and I felt like I was drowning in a constant pain. I didn't have a single shred of self belief left. But slowly, I started to pull myself out of this mental grave I had dug. Yes, I still felt like a failure, but deep down there was a little voice inside me saying, "Screw it, let's just try!"
And try is what I did. I jetted off to Bali for a beautiful women's retreat in the rice paddies and spent December rebuilding my confidence in my first month of "business". I only made $2000 in those first four weeks (and spent almost triple that going to Bali, we're talking a serious negative profit here!), but little did I know I was building the foundations to a six-figure empire.
It's in that month that I discovered what really I wanted out of running my own business and what was actually important in my life. I didn't want to work 80 hour weeks burning myself into the ground trying to build a huge agency. I wanted to live life and put my happiness before any paycheck.
I wanted to have time with my friends, I wanted to be able to go on holiday whenever I wanted, I wanted to go get my nails done with my mum and auntie at 10am on a Wednesday. I wanted choice and freedom.
So I built a business that gave me that. I increased my social media management prices and cut my low-paying clients, while also introducing business coaching.
Each month my income started to grow. Even when the pandemic hit and New Zealand went into lockdown, my business only continued to get busier. After a slow and steady rise, I hit my first $10k month and never looked back.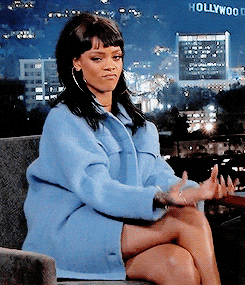 Last October, everything came full circle when I met a new man, fell in love and moved across the country with him after just 5 months of dating. He got a job offer in Wellington and because of the freedom my job gives me, I was able to move with him. This business has changed so much of my life and given me more freedom than I ever thought possible.
When I think about the fact I wanted to give up on all this and go back to my corporate job, I can't help but laugh a little. I started a business with zero belief in myself and came out of it happier and more fulfilled than ever.
In the world of perfectly curated social media feeds, we see a lot of "overnight success" stories. We see women launching multi-million dollar businesses and making it look easy. We see others conquering the business world with what seems like no limits to their success. But that's not the real story.
Behind the scenes, building a business takes blood, sweat and a hell of a lot of tears. But if you're reading this story today, wondering if you should take a punt on that little dream inside your head, my best advice is for you to just do it. I did, and it's the best thing ever.
Ellen Mackenzie is a social media strategist and business coach from New Zealand. She now helps other women break free of the 9-5 grind and start their own social media agencies with her program, The Dishing Up Digital School. You can stay up to date with her journey over on Instagram @ellenmackenziee.