Capsule sits down with founder of Adulttoymegastore Nicola Relph to talk about the changing times, what it's like running an adult toy business and a very special honour.
When Nicola Relph founded Adulttoymegastore in 2009, she had a very clear aim – to destigmatise sex toys and sexual wellness.
We're going to go out on a limb and say, job almost done?
The way we talk about sex has changed massively in a very short space of time. Thanks to iconic shows such as Sex and the City, the zeitgeist has almost given women 'permission' to talk about their sexuality and what they like, what they don't like and what they're curious about.
Now, catching up with your gals over a wine and discussing your latest vibe purchase is as normal as complaining about your boyfriend and comparing what you've bought from that weekend's Briscoes sale.
It's satisfaction enough for Nicola, but the entrepreneur and businesswoman has been further honoured with a nod in the 2021 New Zealand Women of Influence awards in the business enterprise category.
"It's been a long process," Nicola says of destigmatising the chat around adult toys.
"There's been a shift in people's focus around sexual health. Think about the last decade and how the conversation around mental health has increased – and now another piece of the puzzle, sexual health, is being normalised too. You need all of these parts to be happy."
Nicola says that publications and influencers have realised that readers, listeners and followers want to talk about sexual wellness, so they can get the right information and make the best decisions they can – such as Capsule's partnership with Adulttoymegastore, which has seen a sex toy reviewed every month by a panel of diverse Kiwi women.
But, why are we all of a sudden comfortable talking about our toys to our mates?
"We think its driven by two things," explains Nicola. "Manufacturers have realised they need to continuously work on the products they provide to make them more mainstream, less phallic, better materials and better for the environment, and more beautiful packaging. It's creating an experience, and they're investment pieces for people.
"And then consumers have become more saavy – they're wanting more beautiful pieces they can keep next to their bed and not hide away – I want a charging case, or a beautiful bondage piece, because it's part of my identity. The 'drawer of shame' is dead!"
Nicola's also quick to give credit to the OG adult toy icon, the Satisfyer Pro 2, and says it's worthy of its status as a cult favourite and the most-purchased toy of the last three years.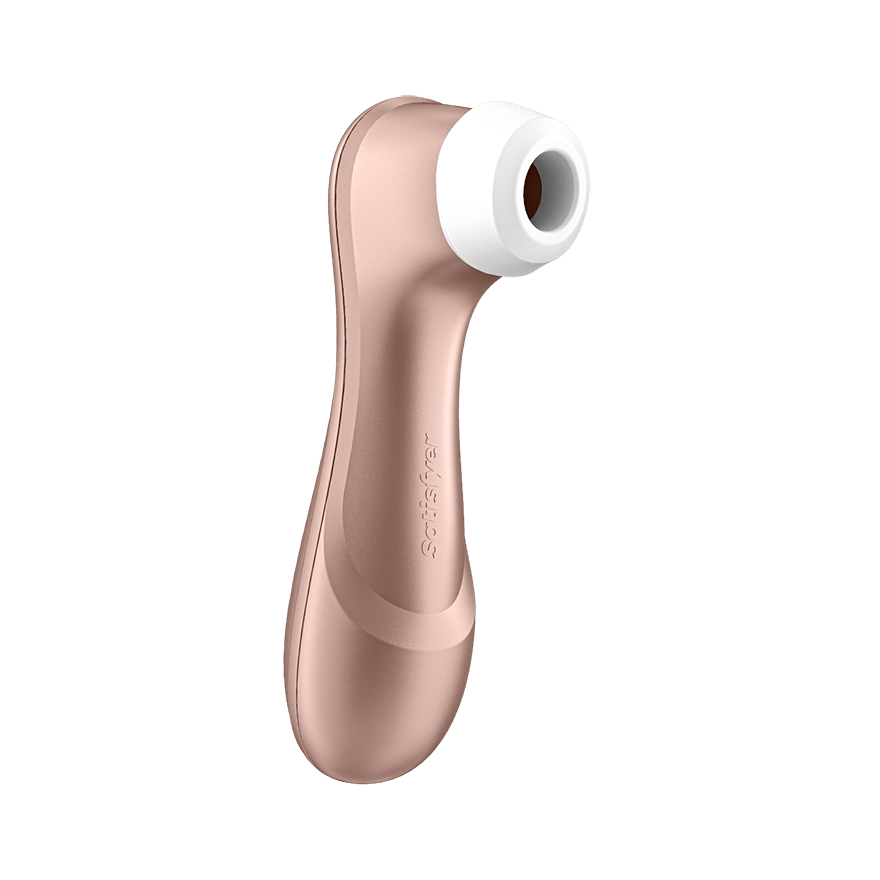 "When we started promoting that in New Zealand, we had no idea of the impact. We knew it was taking off around the world, and it was the same here. Within two or three months of it being on the website, it was a phenomenal online discussion. Everyone was talking about it – and if you weren't talking about it, you were listening to someone else talk about it! Now it's like, we've experienced the Satisfyer Pro 2 – what's next?
"It's been going on for years though – think of what 50 Shades of Grey has done. I mean, whether you think it's a good film franchise is irrelevant! But what it did do is help spark conversations."
Being recognised for her work in helping those conversations flow means a great deal for Wellington born-and-bred Nicola, who founded Adulttoymegastore after gaining experience in both the marketing and financial services industries.
"It's a real honour to be in the company of such amazing Kiwi women," she says of the other 60 nominees for the Women of Influence awards.
"The coolest part for me is that it normalises and destigmatises sex toys and sexual pleasure, because we're alongside other awesome and reputable New Zealand businesses," she nods.
"The fact that New Zealand is becoming more and more sex positive and liberal, and the fact that we can have these conversations on a business level, is just awesome."
The nod does feel a little like vindication, she says, especially when you think of an adult store's journey from a dodgy corner shop with hidden products and undesirable vibes (literally).
"And it's also about being recognised that we're doing something that's a lot bigger than just selling sex toys – we're providing entertainment and education on the site, whether it's about giving people access, or watching one of our educational YouTube videos, listening to one of our products, reading our stories – they're all pieces of our story, and I'm really proud of that."