Food is one of our biggest expenses as we battle the cost of living crisis – we speak to celebrity chef Gareth Stewart about keeping the grocery bill as low as possible.
If you've been looking at your receipt from the supermarket in shock with this gif running through your head –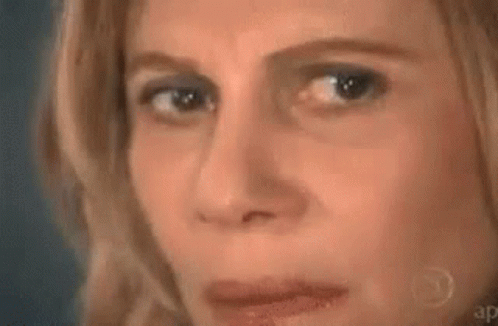 – then you're NOT alone. Food is expensive right now, and as we head into the winter months, putting food that's both healthy and filling on the table gets harder.
So we hit up to Gareth Stewart, Executive Chef of Nourish Group and former My Kitchen Rules judge, for some advice in keeping the final number of the recipes at a level that doesn't give you a heart attack, and his tips for making what you have go just that little bit further.
The cost of living is TOUGH right now – as a chef and an expert with food, could you offer your top tips for everyday Kiwis for when they're curating a shopping list, to help economise as much as possible?
Soups and stews, especially at this time of year, go a long way. Not only are they healthy and full of goodness, but they can also feed a family for two days if you make a large pot. They're a great way to save money and the best things is that they are even tastier on the second day. I tend to use red lentils in soups to boost the protein levels and fill up the family too.
Try to eat less meat products by keeping meat consumption to one or two days per week. Instead, buy a bag of dried pulses for less than $5 and this can make up to at least three meals.
Grow your own! The price of fresh vegetables is disappointingly high. If you have the luxury of having space in your garden for a veggie patch it is so rewarding. Growing brassicas like kale, silverbeet or spinach can reduce your food spend. Plus, picking fresh silverbeet and cooking it straight away elevates the flavour to another level.
Wastage is a massive problem, and I am guilty of leaving things in the fridge and letting them go off too. Stick to the meal planning and use stuff up. When you get into the habit of not throwing food away, you teach your kids that wastage is not an option. At least one day a week you should make a dish that can empty all your vegetables or leftovers.
Do you have a favourite, low-cost, quick-to-cook, go-to dish you could recommend?
I love kumara and red lentil soup with silverbeet and parsley:
I simply sweat off an onion and add smoked paprika and garlic, followed by two large orange kumara. I add a couple of spoons of tomato paste, one and half cups of dried red lentils and then top up with 2 litres of chicken stock (you can use vegetable stock if you're vegetarian).
Throw in a tin of chopped tomatoes and then let the soup simmer for 45 minutes. When the kumara and the lentils are cooked, I take a potato masher and break up the kumara to keep it chunky. Readjust the seasoning and add a bunch of shredded silverbeet and a handful of chopped parsley. This is good for a couple of days and will do a family of four for a dinner and a lunch the next day.
Is there an ingredient you think people overlook when it comes to low-cost buying and cooking? (Or one we could utilise more?)
Growing up as a vegetarian in my early years and with not much money, pulses were a main staple for us. My mum would always have heaps of lentils in the pantry, which she would make lentil loaf or Bolognese with. Often, I would come home from school and there would be a massive pot of red lentil and vegetable stew with big herb dumpling simmering on the stove. Pulses are so cheap and really versatile, and a bag will go a long way. Oh, and they're really good for you too!
For a lot of people, the price of fresh fruit and veggies is a huge worry with the cost of living – any tips for those who are trying to be healthy, but are put off by the price?
Always eat veggies that are in season to ensure you get the best price and know that they will be fresh. Eat locally sourced where you can and take the time to check where the produce is coming from. This way you are not only supporting local suppliers, but you are keeping your carbon footprint down too.