Capsule x Villa Maria
What a GLORIOUS summer we've been having – but if all of this chill time has left you at a loss for what to do next, have no fear – thanks to Villa Maria's glorious range of wines, we bring you the ultimate Capsule collection of the best things to see, do, watch and listen to for the month of February.
Of course, it's Valentine's Day (or Galentine's Day) this month, and what's more fun, romantic and happy than a gorgeous bottle of chilled rosé? We've matched up this month's pop culture highlights with a wine from Villa Maria to allow you to enjoy every moment.
We're Watching… with Villa Maria EarthGarden Rosé
Emily in Paris: Season 2
God, if Rosé could ever take form as a TV show, Emily in Paris would be it, wouldn't it. Plus, there's no denying that the Lily Collins-led show got us all through the hellfire that was 2020. And yup, it may have been ridiculed by some, but it also provided the perfect escape from the glum, locked-down world we found ourselves living in. For half an hour at a time we could go to Paris! There were pastries! Handsome men! Beautiful clothes! Silly storylines! It was magical.
Emily in Paris knows it's no Succession and fully embraces all its ridiculousness, and for that I personally love it.
So, to lift our spirits once more, Emily is back. I won't give away spoilers – including ones from last season – but there are familiar beautiful faces and handsome new ones in this series. There's also – bizarrely – another Peleton storyline in this show, but thankfully it doesn't end as darkly as in And Just Like That.
Really, it's probably little surprise there's the occasional similarity between the shows though – Emily in Paris' creator, Darren Starr, was also the brains behind Sex & the City. Plus, both shows also share legendary costume designer Patricia Field (who is behind an incredible fashion show episode in season 2).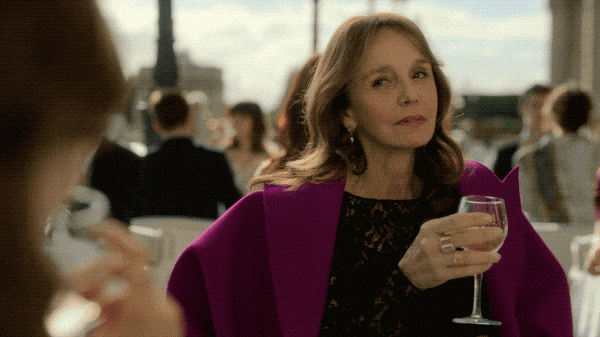 There's simply no better show to switch on if you're looking for something fun, French and colourful to drink a crisp rose with.
Emily in Paris is on now on Neon and Netflix.
The Big Leap
I first heard murmurings of this show on Twitter, in the same way I first heard murmurings about Ted Lasso, a comedy that went from being the underdog to the biggest show on the planet in about three months. The Big Leap is a show within a show, about a reality show – called The Big Leap – where a bunch of people compete for a second chance at dancing, with the top contestants performing Swan Lake.
It shows you the backstories of each character, as well as the behind-the-scenes work by the producers to make everything AS DRAMATIC AS POSSIBLE. This show is an utter, utter delight – it has the ensemble cast chemistry of Ted Lasso with the dark humour from first season of Glee, crossed with the underdog music magic of Pitch Perfect.
Watch the trailer and then meet me on the other side.
Yes, that's Scott Foley from Felicity and/or Scandal, depending on the year you were born. He is the producer who is running around trying to herd these creative cats while also digging into their personal lives for dirt he can then surprise them with on camera. There are some darker plotlines (a dodgy teacher and a breast cancer diagnosis) but on the whole, it's very good family viewing you can watch with your elder kids and it will make you laugh more than it will make you cry, plus you'll absolutely be tapping your toes. And who doesn't want to feel good right now!
The Big Leap is screening now on Disney+.
We're Listening To… with Villa Maria Cellar Selection Chardonnay
Podcasts That'll Make You Feel You're At a Dinner Party
The best podcasts make you feel like you're sitting at a dinner table with the smartest and funniest people on the planet and these three podcasts take that to a new level, because not only is the company good BUT the topic of the conversation is food and wine. This wine is fragrant with a silky texture and layers of fruit that can transport you anywhere. The lively acidity in this Chardonnay is a perfect pairing with many dishes, should you be so inspired! So open up your bottle of Villa Maria Cellar Selection Chardonnay, put on your noise-cancelling headphones and pretend you're sharing a wine and a whine with Nigella Lawson or Stanley Tucci.
Off Menu
The first is Off Menu, hosted by comedians Ed Gamble and James Acaster, and it follows a simple format: The guest star is invited to a magical restaurant where they can pick their dream drink, starter, main course, side dish and dessert. Highlight episodes include Miriam Margolyes, Jamie Oliver, Dolly Alderton and Lolly Adefope, but the hosts have immediate chemistry with each other and every guest, so every episode is a winner.
Out to Lunch
Want something that covers a higher end of food? Some fine dining, if you will? Then Out To Lunch with Jay Rayner sees the top food critic wine and dine food-lovers like Stanley Tucci, Bernadine Evaristo and Marian Keyes at a top restaurant, where they order a huge amount of food off the menu and then talk through every course.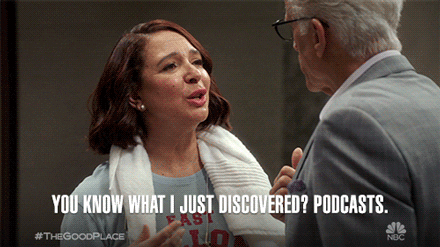 Table Manners
Finally, if you want to charm and comfort of a home-cooked meal and shoes-off chat, then Table Manners with Jessie and Lennie Ware sees the mother-daughter duo creating an at-home feast for guests like Elizabeth Olsen, Nigella Lawson, Paul McCartney and Tom Jones, answering questions about what they ate growing up, their best food memories and their desert-island dishes and drinks.
We're reading… with Villa Maria Reserve Pinot Gris
Dating Dr. Dil
It's summer. I want my sun hot, my Pinot Gris chilled and my reads easy, breezy and beautiful – and this new romantic comedy from Nisha Sharma ticks all the boxes. Pour yourself a glass of rich, opulent and delicious wine to dive in.
Based on Shakespeare's Taming of the Shrew (which you'll of course remember, so is 10 Things I Hate About You), Kareena wants epic love, but she'd rather spend time restoring her classic car than swiping through dating apps (I mean, my kind of girl).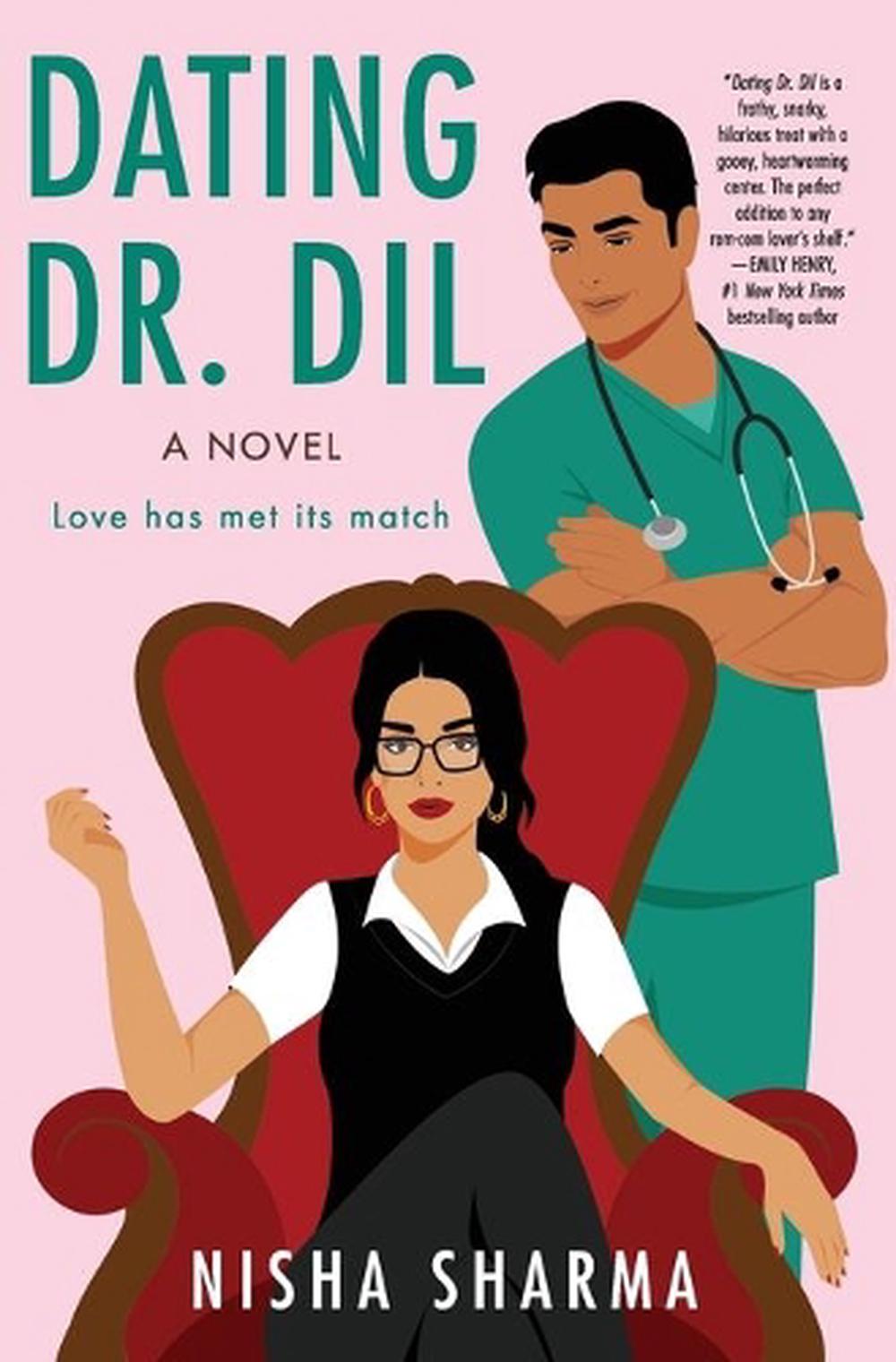 When her father announces he's selling her mother's home, Kareena makes a deal with him: he'll gift her the house if she can get engaged in four months. Her search for her soulmate becomes impossible when her argument with Dr. Prem Verma, host of The Dr. Dil Show, goes viral. Now the only man in her life is the one she doesn't want (RELATABLE).
Prem Vrma just wants to build a local community health centre, but he needs to find some rich folk to get it off the ground. The Dr. Dil Show was doing just that, until his argument with Kareena went viral, and he's left short changed. That's when Kareena's meddling aunties presented him with a solution: convince Kareena he's her soulmate and they'll fund his clinic.
It's an old plot retold for our modern times, in a wonderfully refreshing, funny way and is perfect for your next lazy Sunday beach read with a glass of Villa Maria's Reserve Pinot Gris in hand!
Dating Dr Dil, Harper Collins