Auckland's been through the wringer over the last few years – but Tāmaki Makaurau is very much sparkling again! Take advantage of all that the City of Sails has to offer with our ultimate guide to the best weekend ever.
EAT
Ima's
Fort Street
They won the prize of having the best hot cross buns in the world – which they do – but this Middle Eastern restaurant isn't just delicious, it's also a place that has serious heart. I have taken people to this restaurant where they have cried over the food, because it reminds them of home but you don't need a mum's-cooking memory to find this place so good it makes you emotional. The Mezze spread for dinner is a bountiful mix of delicious snacks, creamy spreads, pickles, vegetables and olives, served with the fluffiest pita bread you've ever known. Their meat skewers are other worldly but the dessert that blows my mind every time is the kanafeh levatine: which I describe as the crispy, syrup-drenched crunch of baklava, filled with mozzarella cheese and sprinkled with chopped pistachios.
Amano
Tyler Street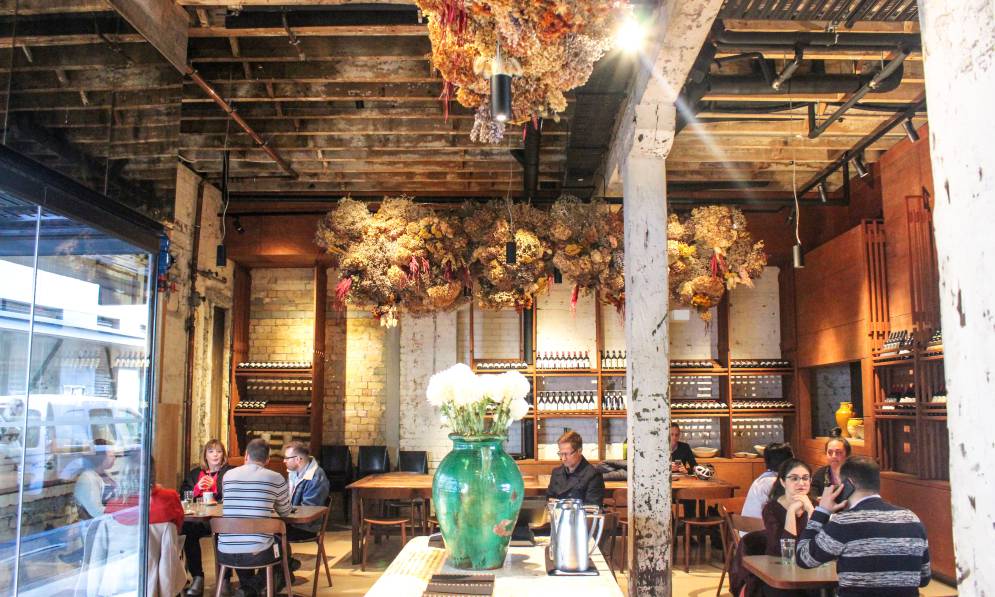 I know, it's hardly ground-breaking to mention everyone's favourite pasta place BUT if you haven't been, it really is as good as everyone says it is. I went for my birthday this year because they do a BREAKFAST PASTA (Heyooo) and once, my husband and I ordered a third pasta to share as dessert and nobody batted an eyelid. They change the menu regularly – very Italian – but it's one menu where the old favourites are always as good as the seasonal specials. I cried over a clam pasta here and I am usually pretty meh about seafood.
Tsujiri
Lorne Street
As I get older, I'm finding that super sweet things are no longer my jam (pun intended) and desserts that have a salty or more smoky flavour are the way to go. The matcha-crepe cake here is a cake made up of the thinnest, most delicate layers and it's a dessert that is both very chic and also, extremely yum. Plus, it won't make you feel like you're going to die of richness (the food kind, never the money kind) like a chocolate cake will.
STAY
QT AUCKLAND
Don't get me wrong, I do love my bed and home is definitely where my heart is, but, sweet baby Jesus did I get sick of those same four walls in 2021. Back then, my idea of an exotic getaway was switching it up by going into the spare room.
So, the idea of actually getting a proper break away and staying a night or two in a fancy hotel? It sounds downright heavenly.
And what better getaway than Auckland's own QT hotel. If you're looking for a spot that's stylish and fun, plus in the thick of the action (whilst also being peacefully quiet for a good night's sleep), it's hard to go past the QT. Located on Viaduct Harbour Avenue it's in easy walking distance to the viaduct, Wynyard Quarter and Britomart. If you do want to explore a bit further out, it's a short Uber away from Ponsonby, Newmarket or Parnell, or the train station is in easy walking distance. 
Not that there's actually any real need to even leave the premises. The rooms are generous and stunning. Some even feature a truly ginormous free-standing bathtub in the open plan room (although the shower and toilet are both tucked away in separate cubicles), with fluffy white robes an arm's length away and a large king size bed ready to be flopped onto, just steps away.
If you make it out of the room there's a stunning roof-top bar with views out over the harbour, while on the ground floor you'll find Esther, Sean Connolly's stunning restaurant. The breakfast pizza is not to be missed!
And of course, there's Auckland's best rooftop bar to indulge in as well – pull up a pew, order a cocktail and watch the sun set in style.
DO
Waiheke Island
Look, it's not a hidden spot or a secret recommendation, but there's a reason why you should always take a day trip out to the island to indulge in good food and great wine.
Take a short stroll from QT Auckland down to the ferry terminal and jump on a boat – you can grab a ferry and a hop on/ hop off bus pass for a super-easy (and responsible) day out. If wine isn't your thing, try your hand at ziplining, stroll the island's multiple walking tracks or get a bike to make your own way around.
Auckland Museum
If the last time you went to a museum was during a school field trip, it's time to change your tune and rediscover why history is just so damn important – and interesting. Regarded as one of the finest museums in the Southern Hemisphere, stroll through world-class exhibits and collections.
Weta Workshop Unleashed
You can experience the magical world of Wētā Workshop right in Auckland's CBD, while screaming through a horror film, imagining a fantasy world and discover a science fiction adventure. Immerse yourself in a wildly imaginative and immersive experience that invites you on a thrilling guided journey into the lauded, fantastical film effects facility.